The 10 Simple Exercises for Weight Loss Torch Some Serious Calories
Exercise Those Abs
Bye bye muffin top! Abdominals, a set collectively known as the core includes the many interconnected muscles that run up the back and stretch down to the butt and the front and inner thighs – not just the fat that blooms over the top of your skinny jeans. Here are weight loss exercises that will keep the love handles away:
Crunches – Lie on your back with your knees bent, and your hands behind your head. Lift your shoulders off the floor and curl your legs towards your ribcage; simultaneously. Slowly, return to starting position.
Low Belly Leg Reach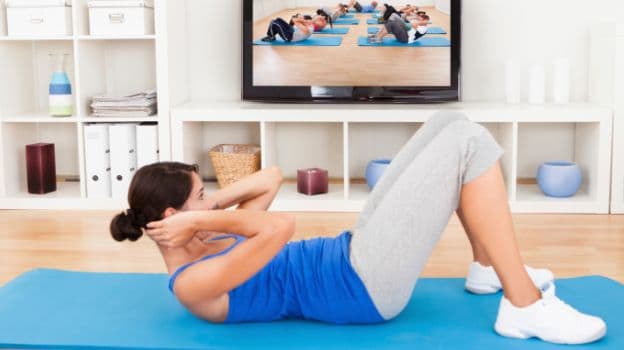 Targets corset and 6-pack area. Lie faceup with knees bent to 90 degrees, hands behind head, and abs contracted. Keeping knees stacked over hips, lift the shoulder and crunch up; inhale and hold for 3-5 seconds. Exhale and extend legs to 45 degrees; hold for 3-5 seconds while squeezing the lower belly. Do 2 sets of 10-15 reps.