10 of the Safest Asia Travel Destinations You Must Visit in 2019
Asia is so vast and is comprised of so many countries, it's almost hard to fathom. From the behemoth of China and the tiny island nation of Singapore, to the tropical beaches of Thailand and the historic temples in Cambodia, there is so much to do and see in this sprawling region. It's definitely hard to narrow down, but here's a starter list for the best places to visit in Asia.
Hong Kong — China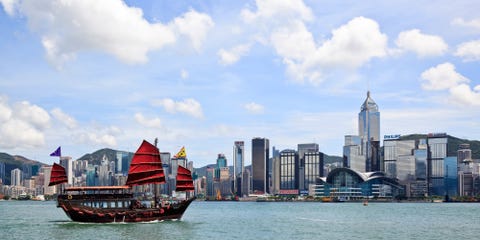 There are few skylines in the world that can compete with Hong Kong's. The city's soaring skyscrapers — dazzlingly lit up at night — are framed by Victoria Harbour, which is teeming with Star Ferry boats and traditional junk boats. For a bird's-eye view of this unforgettable scene, head to one of the city's many rooftop bars.